A WINTER GIFT FOR YOU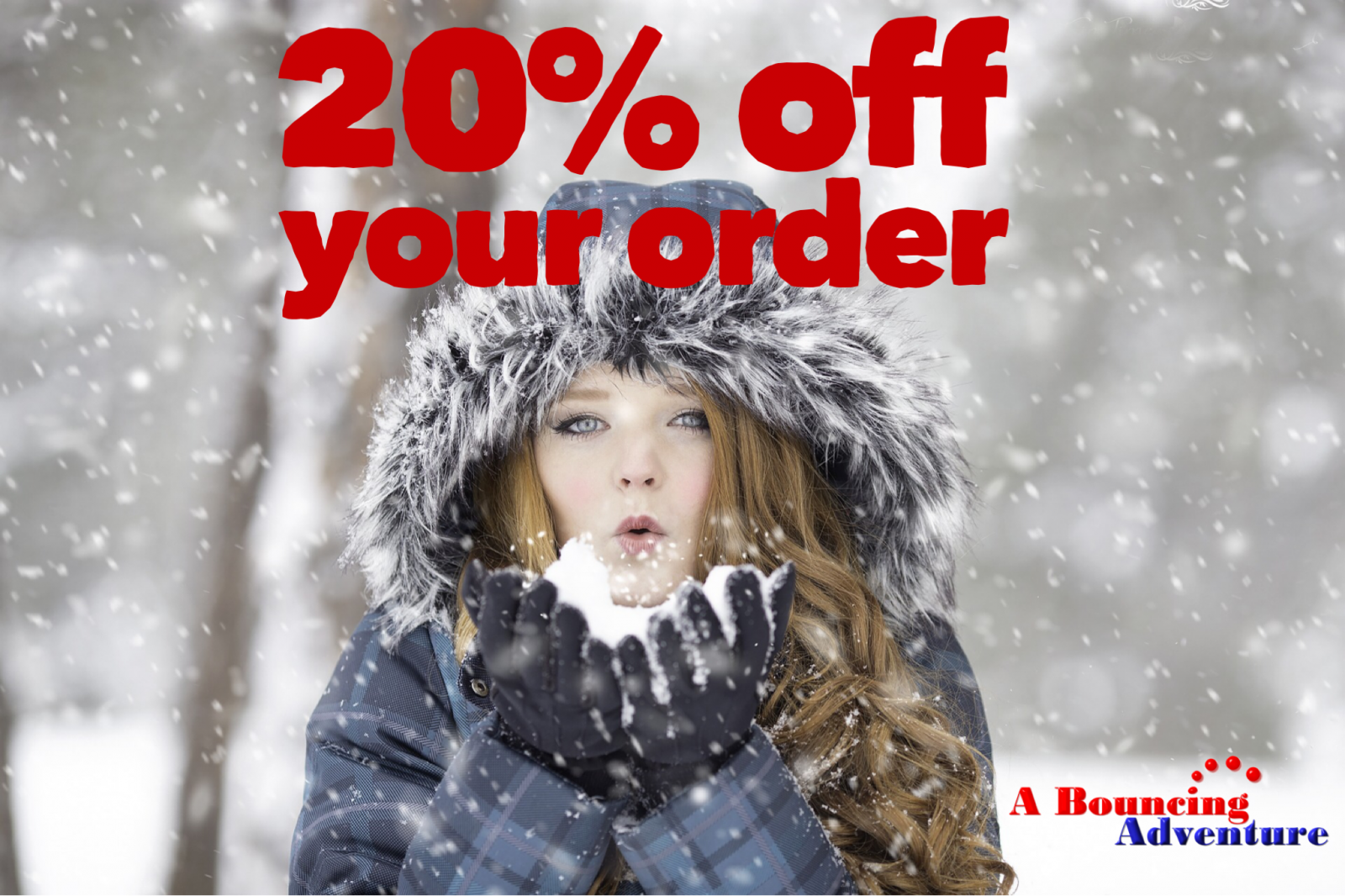 Coupon Code: winter18
Valid 11/23/18 to 02/10/19
Specials are not valid with any other offer.
Delivery charges may apply.
© 2003 A Bouncing Adventure LLC. All Rights Reserved.
It is prohibited to copy, reproduce, modify, display any material from this web site,
including photographs and images, without the prior express written consent of
A Bouncing Adventure LLC.